Did you know Jamf has a beta program? We don't want our developers to get blind-sided with updates that end up breaking solutions that integrate with Jamf Pro. So whenever possible, we want our developers to join the Jamf beta program for each release.
If you are a software developer and don't already have access to Jamf Pro, you should definitely join the developer program!
Jamf Beta program gives you a first look at new features and functionality in upcoming products, and we at Jamf solicit your feedback and very much appreciate you bringing defects to our attention.
Enroll in the Beta Program under Product Feedback at account.jamf.com.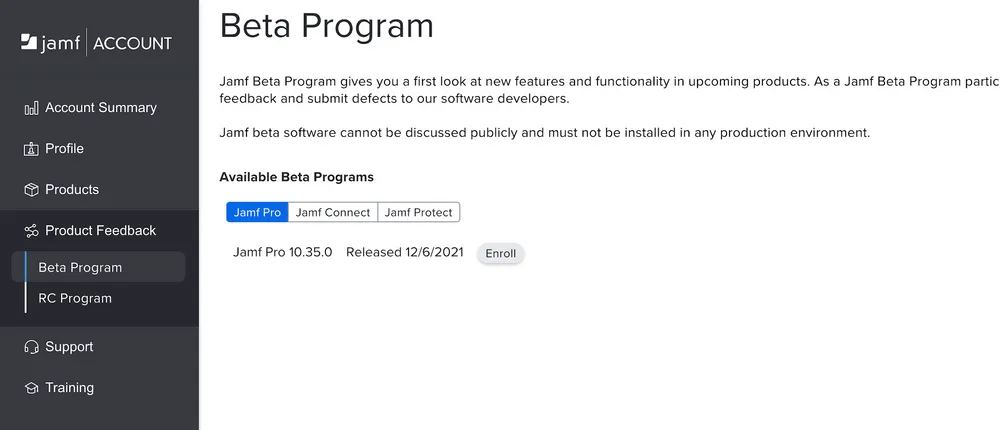 Once you're enrolled, you'll see a link to the Beta Forum. There will be a short delay between enrollment and Jamf Nation beta forum access - you will receive a notification in Jamf Nation to join the beta forum. If you have any questions please email beta@jamf.com.
The beta program is operated under non-disclosure, so please do not share any information regarding your testing on any public forum, including the non-beta sections of Jamf Nation. Use the Jamf Nation beta discussion area or contact Jamf via beta@jamf.com with any questions regarding the beta.
Thank you to all those who participate in the program!
If you don't have access to enroll, let us know and we'll work with you to get access!