Jamf for Healthcare

Transform the delivery of care and streamline communications for providers and patients.
Improving every aspect of healthcare.
In this world of mobile transformation, technology solutions for healthcare support patients, providers and families alike.
The healthcare landscape is changing.
Providers are looking for ways to deliver faster, more personalized care to their patients while improving communications within their care teams. Patients want more control and a better overall experience. Imagine a world that allows patients to see their medical records, close the blinds and call a nurse — all from an iPad paired with an Apple TV.
It's a new world, and it's possible today.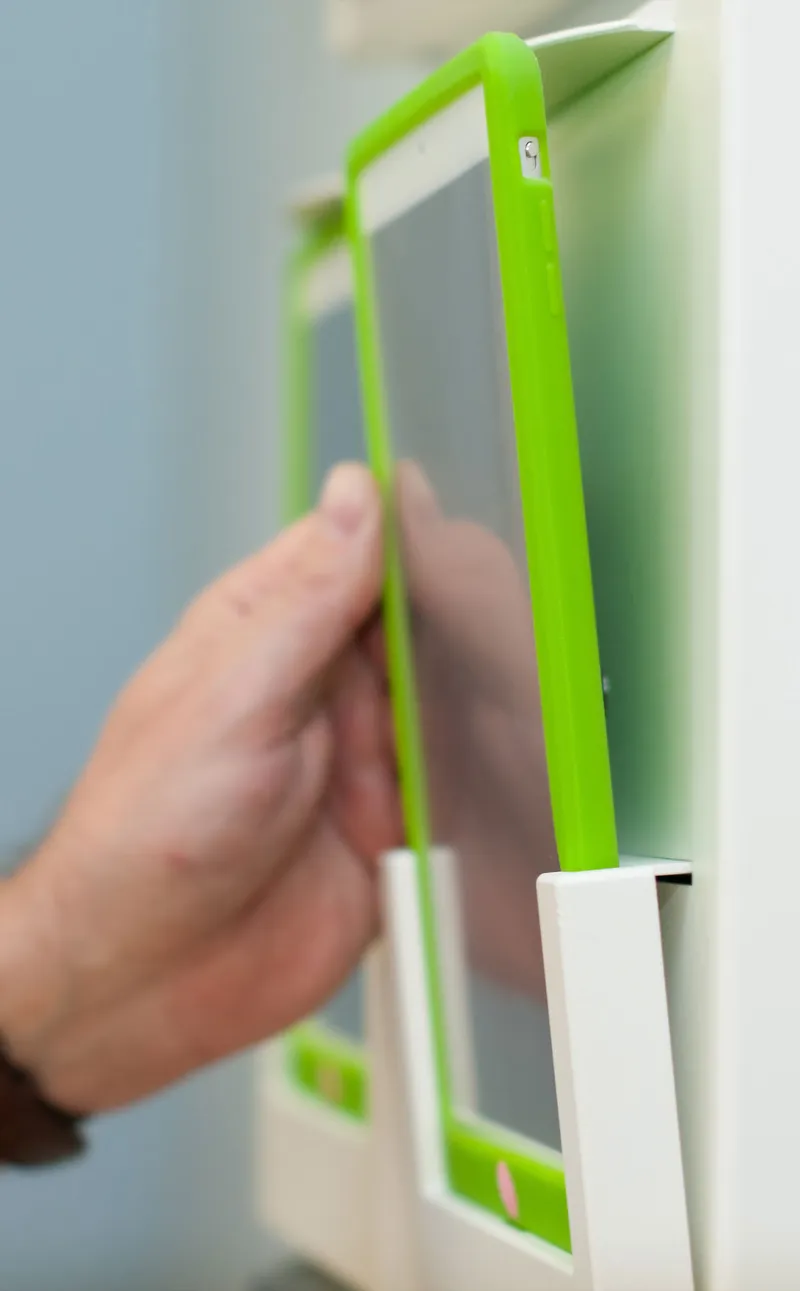 Clinical Communications
Today, more doctors, nurses and care providers rely on mobile devices in healthcare to stay connected with each other and their patients.
However, as more technology is introduced, hospitals must evolve their (all too often) fragmented workflows to find new and improved ways of streamlining communication and care coordination.
Clinical Communications Essentials
Read our essentials guide and get started on your healthcare mobility strategy.
Secure Communication and Improve Clinical Workflow with iPhone
Read how you can enhance the delivery of care with Vocera and Jamf Pro, and save on time and resources in the process.
What's possible for clinical communications with Jamf?
Jamf for clinical communications offers:
High-quality care through the secure iPad and iPhone platform
Workflows and deployment of pre-configured apps to protect PHI and maintain HIPAA compliance
App deployment from your electronic medical record (EMR) — such as Epic Rover, Haiku or Canto — to provide easy and secure access to patient charts and empower providers to perform duties like mobile medication administration or to access test results
Shift workers have a personalized, yet shared device experience for Apple telemedicine through Jamf Setup, Jamf Reset and Single Login
Streamline and enhance the delivery of care
See what's possible in healthcare for patients and care teams.
Jamf Setup, Jamf Reset and Single Login
Shift workers can securely share devices by provisioning the device with a simple tap and selecting their "role." Once done, wipe, reset and ready the device for the next worker — all on their own.
Single Login with Jamf Setup and Jamf Reset enhances this experience with a more secure and simplified login experience for workers through an integration with your cloud identity provider.
Single Login with Jamf Setup and Reset
See how Single Login, a new workflow with Jamf Setup and Jamf Reset, provides frontline workers — across industries like healthcare, manufacturing, retail and field services —with the end-user experience they need with shared iOS and iPadOS devices.
Single Login with Jamf Setup and Reset
Unlock the power of personalization for shared device productivity and empower frontline workers to personalize and refresh shared iOS and iPadOS devices.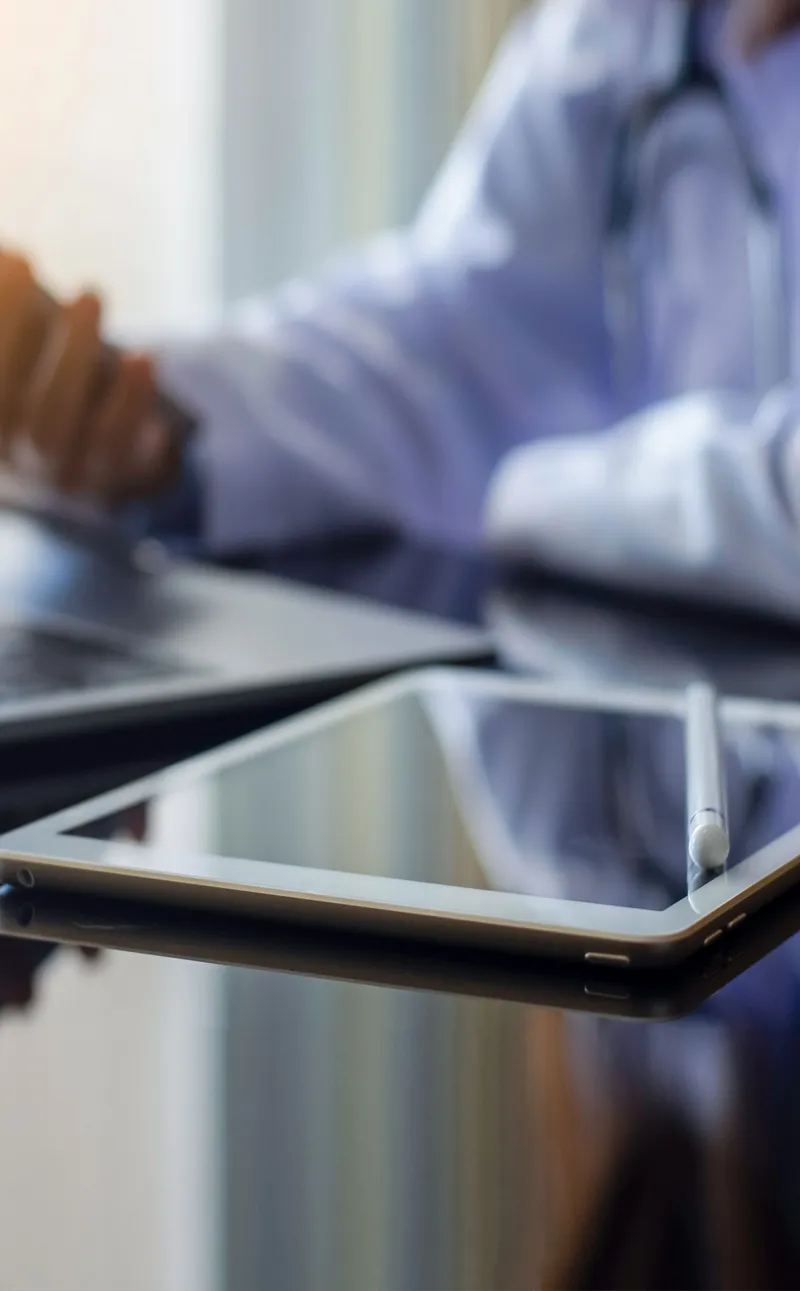 Telehealth and Patient Care
Inpatient and outpatient care are now options through Virtual Visits, as well as remote telehealth and patient monitoring beyond the point of discharge. This extends the reach of patient care from the hospital into the comfort of home.
What's possible for telehealth and care with Jamf?
Jamf for telehealth and patient care offers:
Virtual Visits to empower healthcare organizations to configure and instantly deploy third-party conferencing platforms like Zoom and Microsoft Teams to iPad. This allows patients to receive virtual care and stay connected to loved ones outside of the hospital.
Care at home through iPad to strengthen the connection to patients after they leave the hospital. Patients can use secure monitoring apps to send critical feedback to care teams in real-time, leading to improved clinical outcomes. Once the iPad is collected, it is wiped and redeployed, ready for the next patient.
Virtual Visits Demo
Watch this short video to see how Virtual Visits can keep providers, patients, and their families safe and connected.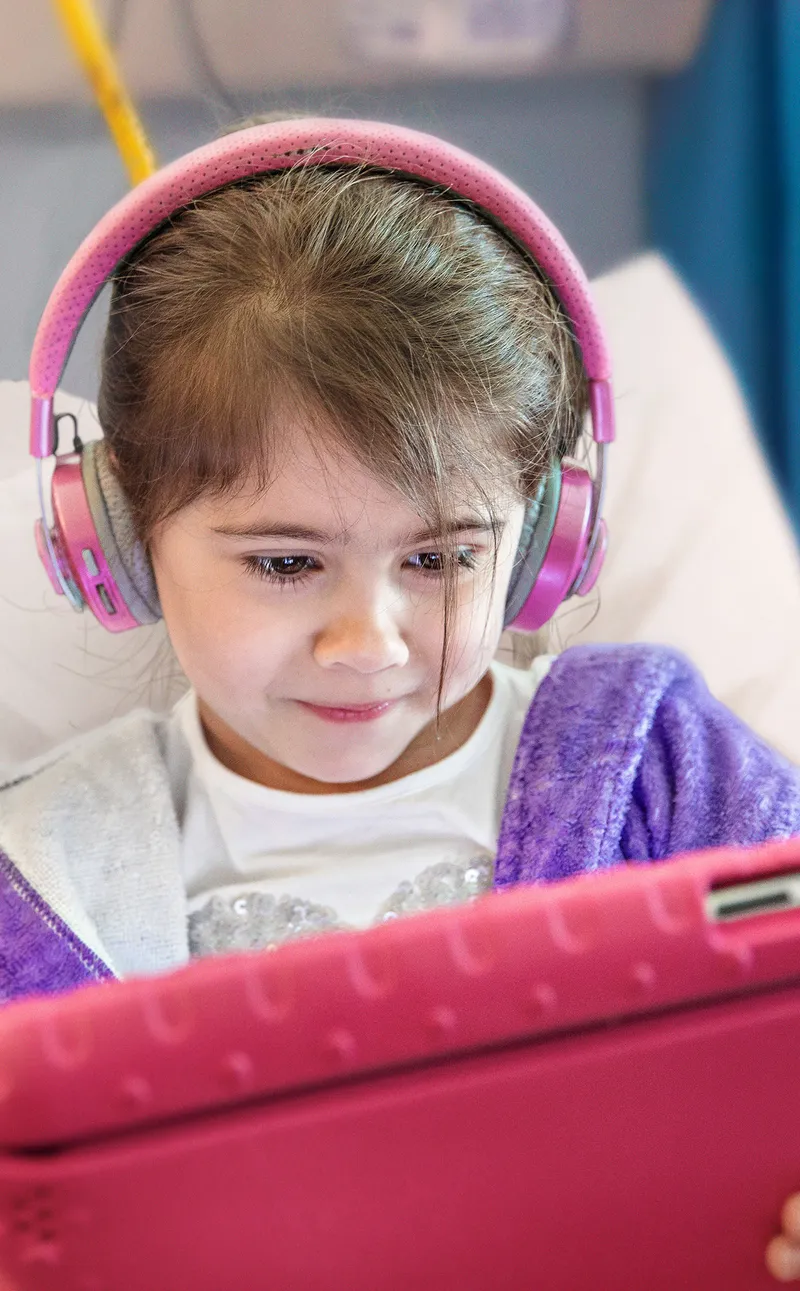 Patient Experience
With Apple devices at the center of the patient experience, healthcare providers can engage, educate and entertain — transforming the patient bedside experience as we know it.
Seattle Children's Hospital
Learn how Seattle Children's uses iPad to create the best patient experience for children and parents.
Jamf Pro for Patient Bedside
Learn how to deliver the ultimate patient bedside experience with Jamf Pro and Apple devices.
What's possible for patient experience with Jamf?
Jamf for patient experience offers:
In-room control and secure access to patients' medical records — meaning privacy front and center
Direct access to their loved ones outside the hospital
A focus on holistic care of humans
Jamf's Healthcare Listener is the key to our patient experience solution.
Security matters.

Ensure patient privacy data is secure, devices are properly managed and endpoints are protected.
In this e-book, we address:
A high-level healthcare security overview of how hardware, software and compliance all play into your security posture
How to manage and ensure that these categories are approached with a healthcare-specific lens
Why key management and security topics, like inventory and endpoint protection, are critical to putting your most-secure foot forward