Enhance teacher effectiveness and student learning
Put the power of Apple to work in the classroom
Apple technologies have forever transformed the way teachers teach and students learn. And whether used in the Substitution Augmentation Modification Redefinition (SAMR) or TPACK models, or to simply personalize the educational experience, Mac and iPad have been the devices that educators consistently demand most.
Read on for examples of how schools are bringing the power of Apple to the classroom.
Fulfilling the promise of what technology can do
The School District of La Crosse, Wisconsin is one of many districts that use Apple because, in their words, "It doesn't make sense not to teach in a 21st century model."
Watch why and how La Crosse Schools use iPad.
The computer and devices (Apple) produces have been mainstays in K-12 education for decades. Education and Apple have gone hand-in-hand for so long and in so many different ways.

EducationWorld.com
Get students and teachers the technology they need
Apple's user-friendly deployment programs lead the way.
Apple's Device Enrollment Program (DEP) and Volume Purchase Program (VPP) have had an immediate impact on how schools get Mac and iPad into the hands of students, and deploy education apps.
Jamf Pro's deep integration with these programs enables zero-touch deployment, reduces support needs, and makes it easy for schools to retain and redistribute apps, rather than purchase new ones as classes come and go.
Ensure your Mac or iPad deployment is a success
What student or teacher doesn't smile the moment they open a new iPad or sit down at a Mac? But getting to that smile and ensuring long-term, sustainable success takes plenty of planning — and equipping IT with the right management solution.
With Jamf Pro, IT and their education colleagues have a management tool that's as intuitive to use as Apple devices.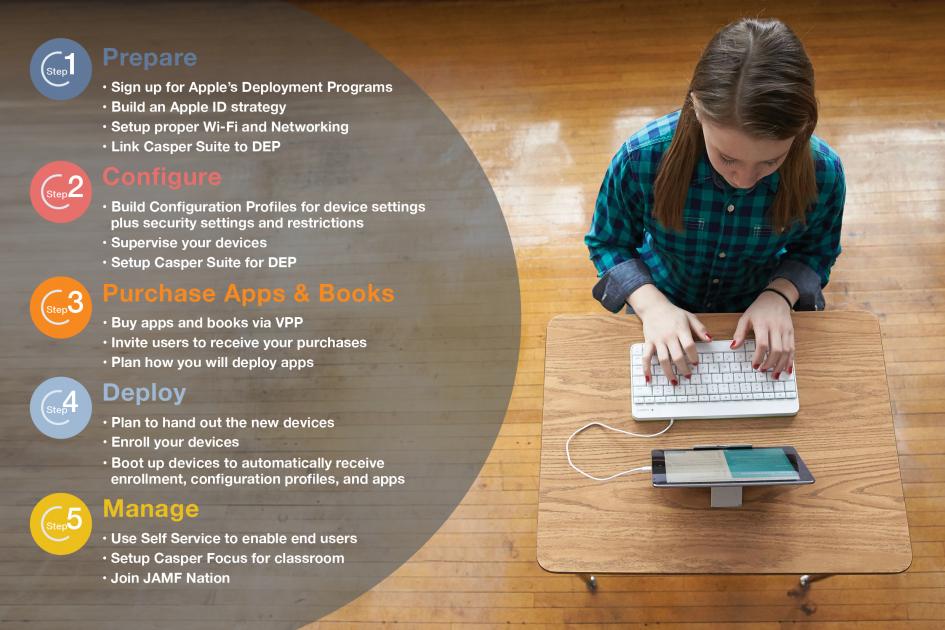 Start prepping for your Apple deployments by following the steps above,
and reading our Guide to Apple iOS Deployment or Guide to macOS Deployment now.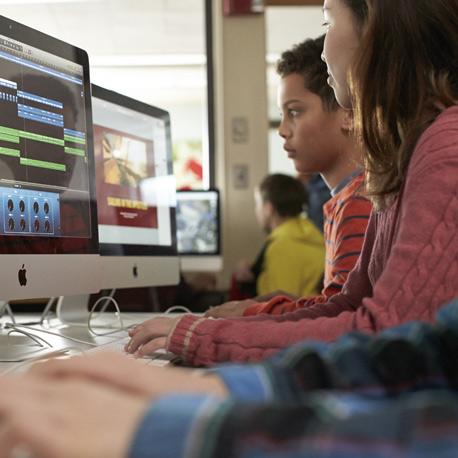 Take advantage of everything Apple offers
Jamf Pro was built to manage Apple.
Leading educators recognize the unique capabilities of Mac and iPad and want a management tool built for the Apple platform. One that doesn't interfere with the intuitive Apple experience, but that can also integrate with their existing IT infrastructure and Student Information System (SIS). Jamf Pro is just such a tool.
I can't imagine managing 8,000 MacBooks…potentially 4,000 iPads without a suite like Jamf Pro.

Keith Howe

Director, Network,
North Kansas City Schools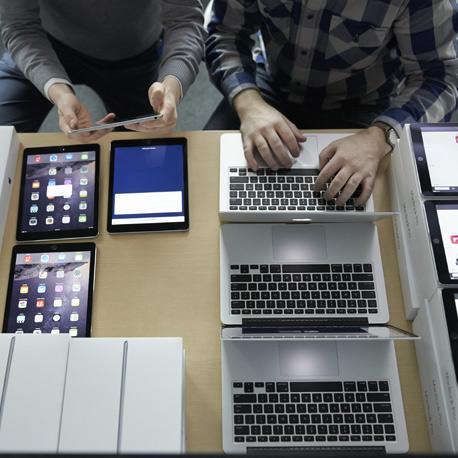 Access inventory dynamically to make decisions wisely
Measure the status of your devices and receive detailed reports.
Accurate inventory is the foundation for any IT management system. In education, where devices are in the hands of on-the-move students, and managing content on each device is imperative — inventory is key to any technology initiative's success.
Jamf Pro is a full client management tool built to support the underlying architecture of iOS and macOS. It gives IT administrators the flexibility to automatically gather inventory data, so they can get a big-picture view of devices in their environment, see status information, and make wise decisions about hardware and software deployment.
And with new Apple operating systems every fall, learn how to use Jamf Pro's inventory capabilities to seamlessly upgrade to macOS Sierra and iOS 10.
Technology is so integrated that we don't think of it as a separate thing. It is all part of the instructional strategies that we use every day in our classrooms.

Sid Voss

Director of Educational Technology, Media & Information System, Hopkins Public Schools