Apple Management Electives in Higher Education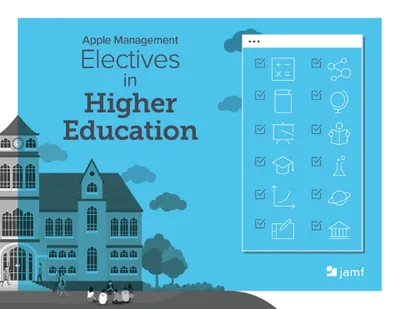 Every higher education setting is different.
You have different users, with specific technology requirements that aid in the ability to teach and learn. You have different administrations that value security, reliability and scalability. And, you have different approaches to technology deployment. Some of you manage your Apple devices centrally, while others are divided into colleges or departments. None of you are wrong, but you can all learn from one another.
That's why we gathered several of today's top universities to share their stories of Apple management success. Download this PDF to learn from:
University of Wisconsin—Eau Claire (reducing inbound help desk requests)
Shenandoah University (bridging the technology gap for students)
University of Waikato (meeting the needs of end users)
University of Warwick (reducing overhead IT costs)
London School of Economics and Business (facilitating a positive technology culture)
University of Oregon (succeeding in a de-centralized environment)