Colasanti Construction Services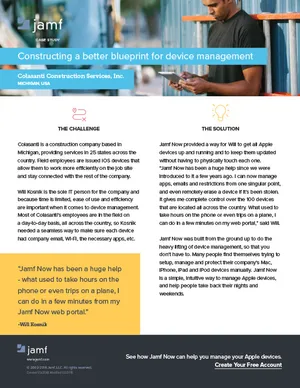 Colasanti is a construction company based in Michigan, providing services in 25 states across the country. Field employees are issued iOS devices that allow them to work more efficiently on the job site and stay connected with the rest of the company.
Read how Colasanti's sole IT person leverages Jamf Now to easily deploy devices to field staff and provide secure access to company email, Wi-Fi and all appropriate apps the second they turn on the device.