Basics of OS Upgrades with Jamf Now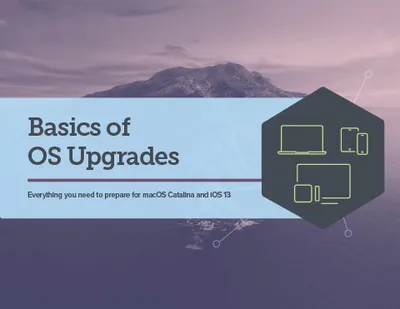 Apple OS upgrades are coming. Are you ready?
You are with Jamf Now. Upgrading your Apple devices to the latest operating system (OS) is the best way to ensure devices are secure and give users access to the latest features from Apple. Download this guide to see how you can update your devices to macOS Catalina (for Mac) and iOS 13 (for iPhone).
You'll learn:
Why day-zero Apple OS support matters
How to upgrade your entire fleet to the new operating systems
How to communicate your upgrade plan