The Guide to Mac OS X Deployment in Higher Education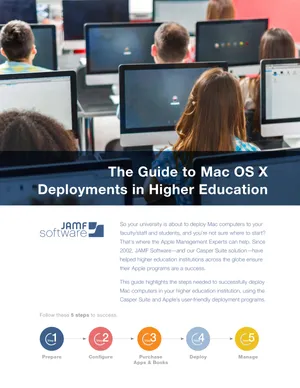 So your university is about to deploy Mac computers to your faculty and students, and you're not sure where to start? That's where the Apple Management Experts can help. Since 2002, Jamf—and our Jamf Pro solution—have helped higher education institutions across the globe ensure their Apple programs are a success.
This guide highlights the steps needed to successfully deploy Mac computers in your higher education institution, using Jamf Pro and Apple's user-friendly deployment programs.