Part 4: Resources at the ready for employees
In our ongoing blog series, we examine how forward-thinking IT are arming their users with the resources and tools they need to be their most productive. To catch you up, I've explained why a company should offer a technology choice program, how to streamline device deployments and, in our last installment, the practical steps for securing Mac and iOS devices. Next, we look at how to improve support by automating service tasks through an app catalog.
Empower employees; free your time up
Providing on-demand resources is a great way to enable users to be self-sufficient. App catalogs, which can be either a website or desktop and mobile app, are populated with IT-approved resources that users can get on their own. No need to submit an IT ticket for trivial tasks like installing printer drivers or downloading your company's chat app. This concept is known as "tier 0 support" because it allows users to skip the traditional tier 1 desktop support group. Let's look at what IT can make available through an on-demand app catalog.
Software and licenses
The first, and most likely, items IT will populate an app catalog with are apps. You'll want to think through all the different software needed for your users' Mac and iOS devices. Software on Mac can be either in the App Store or downloaded from an outside source. For common software titles, like Microsoft Office and Adobe Creative Suite, you can package up the software installer and place it in the app catalog.
If you are deploying App Store apps, you'll want to make sure your management tool supports Apple's Volume Purchase Program (VPP). You'll be able to distribute those apps to your users without the need for an Apple ID. A management tool can even keep track of the software licenses for both App Store and non-App Store apps.
IT resources
Next, you'll want to examine what secondary software you need to provide for your users. This could be office printer drivers, configurations for email accounts, VPN settings, and more. You'll be able to publish configuration profiles (discussed in part 3) that contain pre-defined IT settings. Say goodbye to manually setting up VPN for your remote employees. You can even provide various plug-ins for common services, like WebEx or browser extensions for your single sign-on (SSO) provider.
Maintenance
Finally, IT can even provide a quick and easy way for users to run basic maintenance on their machine or device. You can populate an app catalog with a script that will run basic maintenance tasks on your users' Mac, including permissions fixes and flushing caches, and then force the machine to reboot. Who said there was no such thing as an easy button?
No admin rights required
All this can be run by a user without admin rights, meaning standard users are also given the freedom to customize their own device. This is not a one-time process either. Add new and popular apps to your app catalog and remove unnecessary items at any time. All these resources can be scoped to specific users and groups, so users only see what they are approved to see.
Jamf Self Service
Included with Jamf Pro is Self Service, a full desktop and iOS app that allows you to give users what they want, when they want it. More than an app catalog, Self Service transforms the IT and end-user experience. Through an intuitive interface, users can install apps, update configurations and troubleshoot common issues — creating an environment of empowerment and providing users with a sense of ownership over their device. You customize the Self Service catalog for what your users need:
Access to the App Store, B2B, in-house apps and third-party software
Email, VPN and other configurations
E-books, guides and videos
Bookmarks and shortcuts
Printer mapping and drivers
Help desk ticketing and hardware requests
Password resets and compliance
Basic maintenance and system diagnostics
Software and OS upgrades
Single Sign-on (SSO) integration
Localized language support for English, French, German, Japanese and Simplified Chinese
Next in the series: A better support experience
As we continue our journey to implement user choice programs, I will take a look at ways to improve the support experience by partnering with different areas of your organization. We will examine the different touch points users have with technology in the workplace and how small changes can add up to big differences in user satisfaction.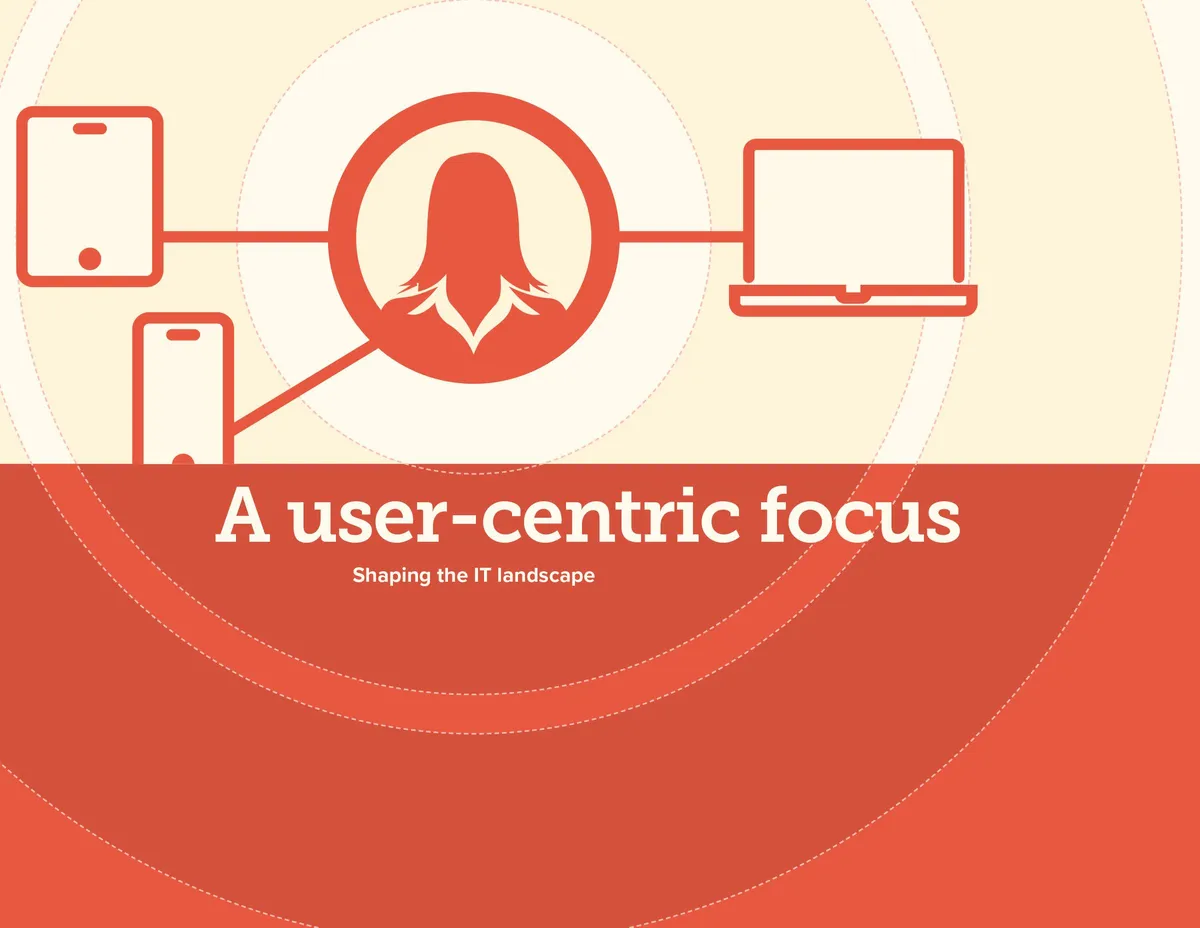 Don't want to wait until the next blog post on a better support experience?
Download our e-book to get the user-centric IT answers you need.
Ready to dive in? Request a free Jamf Pro trial today.