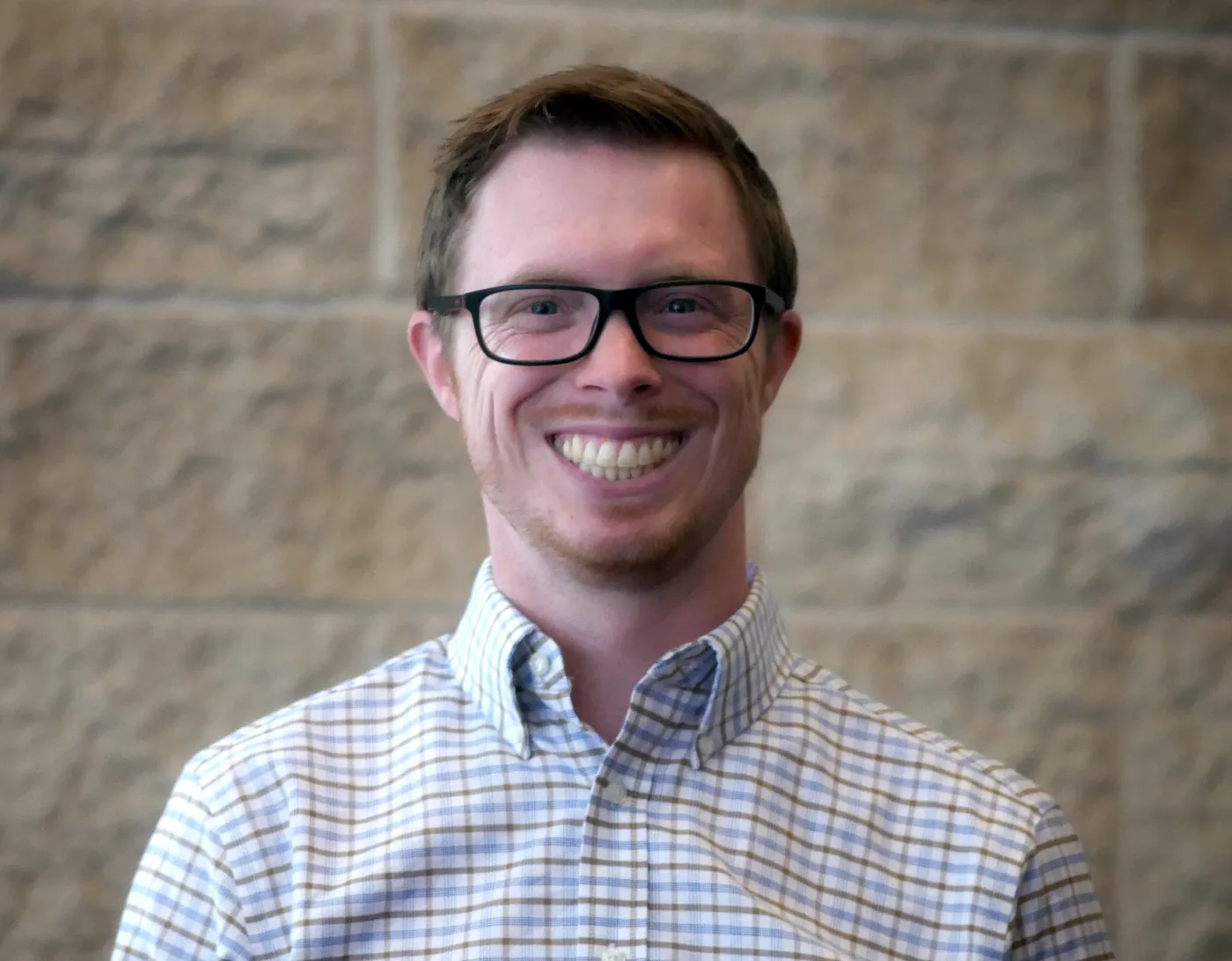 Matt Green is an Apple System Administrator at Lubbock-Cooper ISD. Students and teachers rely on him and his team to help deliver a seamless education technology experience on 11,000 Apple devices, regardless if they reside in the classroom or at home. Having Jamf and iPad at the ready helped with this transition. Additionally, Matt takes advantage of a powerful yet rarely discussed feature of MDM: Managed App Configuration. We sat down with Matt to discuss the apps that are helping in this time of distance learning, and the power that AppConfig brings to admins.
Sam: Matt, thanks for taking the time to chat with us. Could you start by telling us about the iPad program at your district. How did it start, and when did you get involved?
Matt: Lubbock-Cooper's Apple ecosystem started before I got here and goes all way back to 2010. They had a few iPad devices here and there, some Apple TV units, but basically they used a blanket Apple IDs to do pseudo-management. Moving forward they explored Apple Configurator and struggling with a shared iPad cart deployments.
In 2014 I had just finished college, and I knew I wanted to work in K-12 or higher ed. It's a mix of my greatest passion and my greatest strength; my greatest strength being working with technology and my greatest passion having a positive impact on students. EdTech was a a perfect fit for me so I joined Lubbock-Copper. My wife is a teacher here, and her vice-principal became the Director of Technology. It's helpful to know people but I knew I always wanted to be in EdTech.
This coincided with a change in superintendents, so in 2015 we made our fist big purchase of iPads. We started with 2000 devices and have continued to grow to a full 1:1 program with a little over 11,000 devices.
Sam: What does having a device mean for your students and teachers? How have you seen the use of these tools evolve over time?
Matt: We stress that the iPad provides a personalized learning experience for each and every student. They have a device that can be used for any type of learning that feels like their own. We make sure there is an awareness of the accessibility options built into Apple devices. We were at one point the second fastest-growing district in Texas and we had to do a lot of shifting to make sure that students were equipped with the tools necessary for modern learning.
When Lubbuck-Cooper first started with iPads, they were primarily used as a portal to the LMS and as paper replacement and assessment tools. We were answering questions like "What do you know, how much do you know, how can we test you," but now with this 1:1 program we're seeing a shift from strictly word processing usage to creativity tools to make videos and interactive experiences.
Sam: What are some of the popular apps and tools that students and teachers use? Productivity, creativity, etc?
Matt: We've really started homing in on the Apple apps with iWork, Pages, Keynote, Number, iMovie, Clips. These are all tools that Apple Professionals Learning sessions have exposed us to and helped us develop a Digital Learning Specialist (DLS) program. Our DLS's are basically teachers for teachers and there is one in every campus. They help teachers integrate technology into their classrooms, and they're really helping with the creativity and demonstration of learning, instead of using these devices to take tests.
We also use SeeSaw, iRead, and iXL. Those are some really good apps for elementary students and our teachers area using those very successfully in pod learning. Teachers have also found Apple Classroom helpful to keep their students focused on certain apps during these station rotation activities.
Sam: As your district plans for the future of education, what role does iPad play? Can you share any of the ways you are preparing for whatever next year looks like?
Matt: We don't what next year is going to look like just yet, but I have to give a lot of kudos to our teachers in that they very much had to to adapt through this whole remote learning experience and quarantine. And so have our admins, and our technology staff. It's really all hands on deck and teams coming together to create the level of success that we've had so far.
For those that were new to digital learning and iPad, they were put in a situation where that was no longer much of an option. I think that's been good though, because now they can take the skills they've learned and apply it next year whether we're in a physical, remote or hybrid classroom.
Our videoconferencing apps have come in and saved the day, Zoom being the one our teachers have really embraced. We had some alternatives but Zoom gave our teachers the most control, and was also easiest for students. We are well-prepared if remote learning has to continue.
Sam: That's a great transition to a topic that helps streamline the student experience. For anyone unfamiliar, Managed App Config is an MDM feature that allows an admin not to just deploy an app, but deploy settings and user-specific variables to the app. This saves time and reduces room for error. Can you tell me what your first experience with this feature was and what it meant for the student and teacher experience?
Matt: The first I came across this was with iRead two years ago. iRead requires a Site ID to be put into the settings so that the when the app is open, it gets associated to the correct school and domain. It's a 10-character code, so your options were to either teach all the elementary kids how to go into the settings and do that without putting in a wrong number, or a teacher had to take their own time before or after school to do it. Either way introduces a lot of room for error which will ultimately cost the student time, the teacher time, and our technicians time.
Now we just plug it in via Managed App Configuration so when they install the app the Site ID is prebundled. So when they open the app, nobody has to think about anything, the kids just get right into the app.
A personal motto for me that I've tried to incorporate both in my professional life and personal is "efficient and effective." How can we take a process that takes people a lot of time and doesn't allow them to focus on the things that they care about most more efficiently and more effectively, so that we can turn around, take that time, and apply it to an area that really matters?
Sam: A lot of people don't realize that many popular apps support Managed App Configuration. Which other apps are you using it with?
Matt: I found out earlier this year that iXL also incorporates it. We also use it to configure Cisco Security Connector, which is our content filter for our take-home iPads. One cool area that we use it for is Zoom.
Zoom was changing quite a bit in the early days of quarantine but it was still primary app of choice for most of our teachers. We wanted to use Zoom but needed some additional restrictions in place, specifically preventing students from making their own accounts which gives them more controls. We used the flexibility of Jamf Pro to create multiple versions of Zoom in our app catalog: one with an app configfor teachers and one for students. The teacher version would guide them to login through our new vanity URL and create an account if they didn't already have one. The student one prohibited them from signing in which was ideal for our use case. For security and privacy reasons we wanted teachers to be the only ones with the ability to create meetings that students could get into. Managed App Configuration very much helped with our successful implementation of Zoom.
I'm looking forward to going through our app list later this summer and figuring out what apps we have in our ecosystem that we could be using app config with. It ultimately goes back to being more efficient, more effective: allowing our teachers and students get to their work faster and increase instructional learning time.
Sam: What are some of the more creative uses of Managed App Configuration you've seen?
Matt: One of the best examples I've seen creativity-wise is the Jamf Setup app. We don't use it en-masse yet. It showcases what I like about AppConfig. It's a win-win for everyone involved. The developer can allow MDM admins to rebrand or add enterprise functionality to an app without having to package it specifically for any particular environment. Jamf Setup allows you to define images, header language, colors— but it doesn't stop at aesthetics. AppConfig gives Jamf Setup functionality by passing information about the device like a serial number as a variable, and this is something that Apple doesn't allow an app developer to see from the app itself.
Sam: I've heard you might be developing some apps yourself. Are you planning on building support for Managed App Configuration?
Matt: Most definitely. I think this is kind of Apple's unsung hero for admins and I'm not sure that people realize the capabilities of this technology that's out there. I am interested in building apps that leverage AppConfig. I definitely have some ideas where it could help with device setup and mentoring aspects, so I think there's a lot positivity that can come from AppConfig as well as customized apps in general. It astonishes me that some developers still have no idea how powerful this is.
Sam: Thanks for joining us. Any tips or words of encouragement for Apple device administrators in education right now?
Matt: The collaboration between Admins and Curriculum & Instruction departments is absolutely critical. This experience that we just went through is the perfect storm to require collaboration moving forward. C&I has certain things that they must get done for a school year to be successful, and technology has the equipment to do it. I can't speak for all districts but sometimes there is a disconnect that teachers and students experience. "No, we have to use a book." "No, we can use these devices." "Teach this, but with technology emphasis." These kinds of debates underscore the need to sit down with your C&I department to find the perfect relationship between the two. It's beneficial not only for the departments, but also for the teachers and ultimately the students.
And that's why we do what we do.
Recommended reading for those looking for the solution to empower students and teachers: