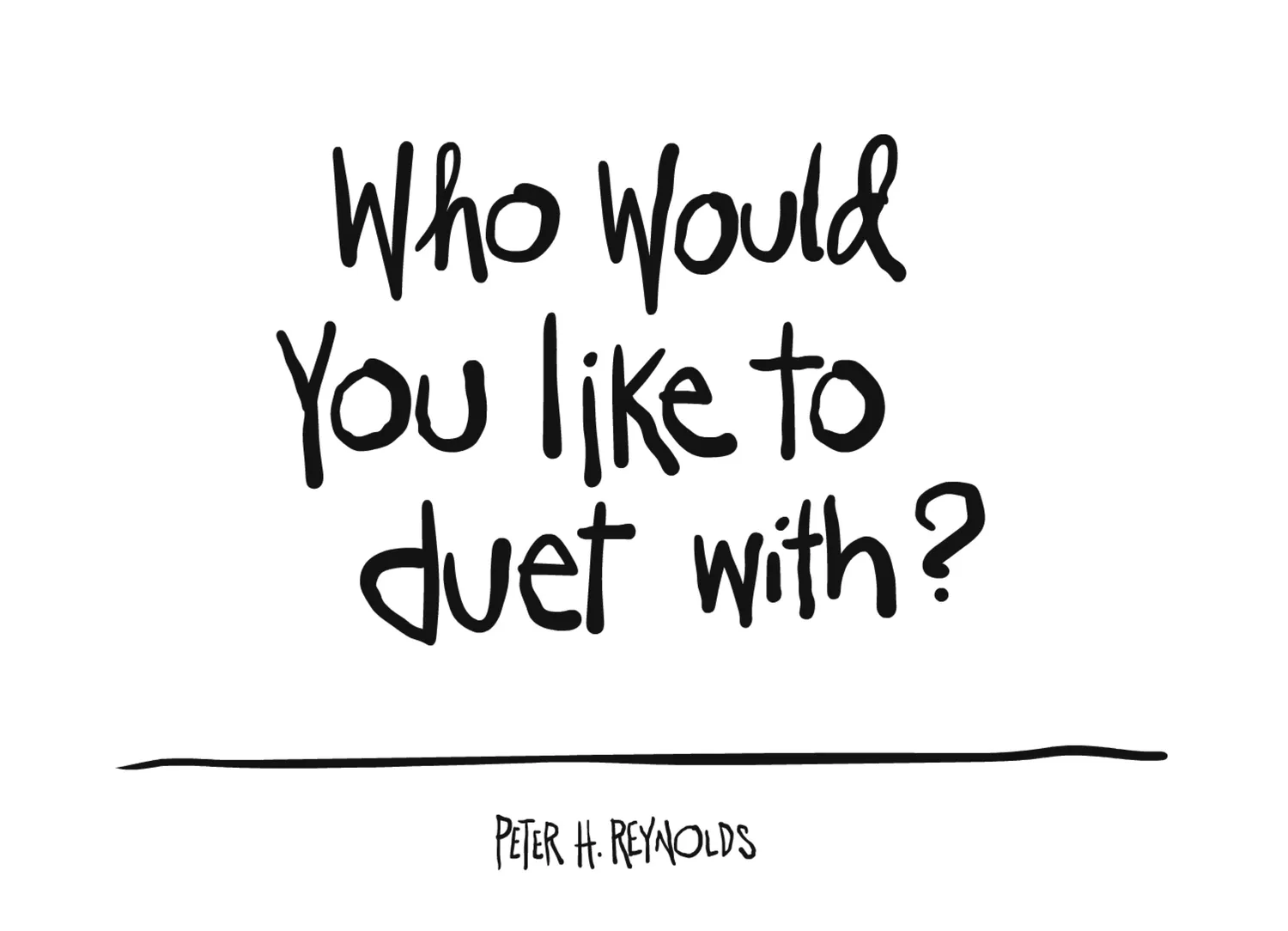 Who is Peter H. Reynolds?
Peter H. Reynolds is a bestseller and world-renowned author and illustrator. He has won the Oppenheim Platinum Toy Award, Borders Books' Original Voices Award and the Christopher Medal — as well as the American Library Association's 2005 Carnegie Medal of Excellence.
He has also created award-winning animated short films, and has founded The Reynolds Center for Teaching, Learning, and Creativity with his twin brother Paul, who collaborated as author on several children's books that Peter illustrated.
What does the Reynolds Center do?
The center offers workshops, retreats, and professional development programs to inspire and nurture innovation and creativity in educators and school leaders. They also design and support initiatives that foster authentic, engaged learning.
How can educators work more closely with researchers and philanthropy?
Peter encourages educators to "create bravely," and he and his brother are dedicated to ensuring that all learners develop the vision, confidence, knowledge and skills needed to move their own lives forward — and to move their communities and the world to a better place. Their mission: to bridge what can traditionally silos in education, schools, research, philanthropy, and business. The brothers seek to incubate, deploy, test and share innovations in pedagogically-progressive uses of educational technology.
Peter described the process of collaborating with Yusuf/Cat as if they were on stage performing a duet together: him illustrating and Cat Stevens writing.
Who would you like a duet with?
He encouraged the educators in attendance to envision who they would like to 'duet' with on their dream collaborations. Responses included: Oprah, Amanda Gorman, Rob Zombie, C.S. Lewis, and Gene Kelly.
Reynolds' inspirational talk "All Aboard the Peace Train: How Storytelling Can Cultivate Compassionate & Creative Learners Who Will Help Bring the World to a Better Place" got participants' creative juices flowing.
He walked participants through what creativity looks like in childhood, and how to reclaim that creativity in your adult life.
Are you an adult, or a grown-up kid?
"There are two kinds of big people," said Reynolds. "There are adults and grown-up kids. Grown-up kids are the ones that still like to have fun and play and sing and be a little goofy. The adults are the ones that got serious very, very serious. They happen to love fluorescent lights and standardized testing. So here's to all the grown-up kids out there!"
"When you share your dream and amazing things happen," he continued, "there are really wonderful people on this planet."
In addition to an interactive book reading, he discussed the prospect of going to space (and how he kind of already has…), student assessment, and the power of providing students the opportunity to "own your learning, make your own mark, and see where it takes you."
Learn from Peter H. Reynolds
Begin your own Peace Train journey by climbing aboard to watch the Jamf Session on-demand below. And sign up to attend one or more of the other sessions available this summer through the #JamfEd series.
Register for the on-demand Peace Train session: