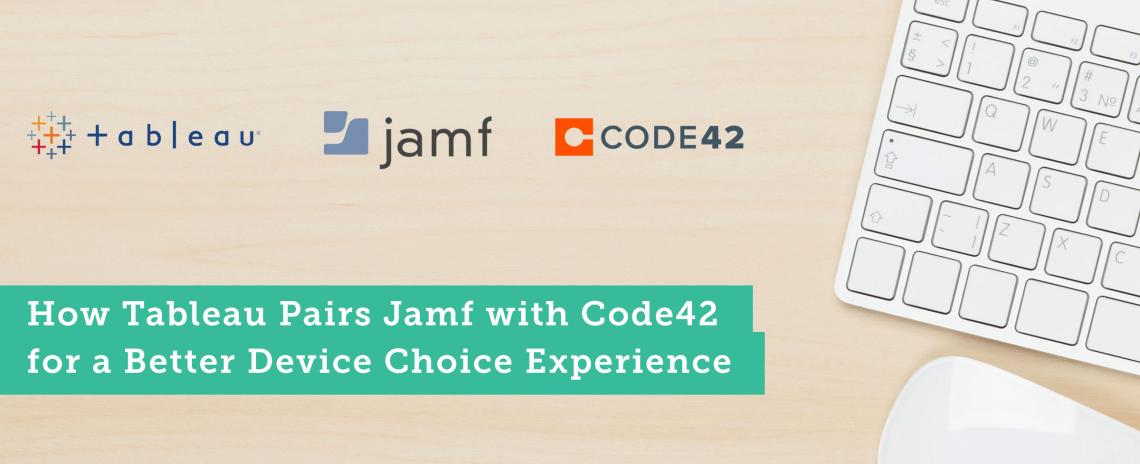 How Tableau Pairs Jamf with Code42 for a Better Device Choice Experience
Today, end users and IT alike understand the role technology plays in powering productivity. Employee success hinges on having the right tools and technology to work smarter and faster. As a result, businesses have found themselves with a mixture of device types and operating systems in their organization. So how can you adapt to efficiently support and enable employees through device choice?
In this webinar, we'll explore how Tableau Software succeeds in a cloud-first, mixed device environment that allows employees to choose their preferred operating system.
Attend the 30-minute live webinar to learn:
The benefits and challenges associated with Tableau's mixed device environment
How Tableau performs data migrations for users who are switching platforms
Recommendations and considerations for offering Macs to your users
If you're considering device choice in your environment, be sure to join us January 26 at 2:00 p.m. CST to learn from someone who was once in your shoes. Register now!