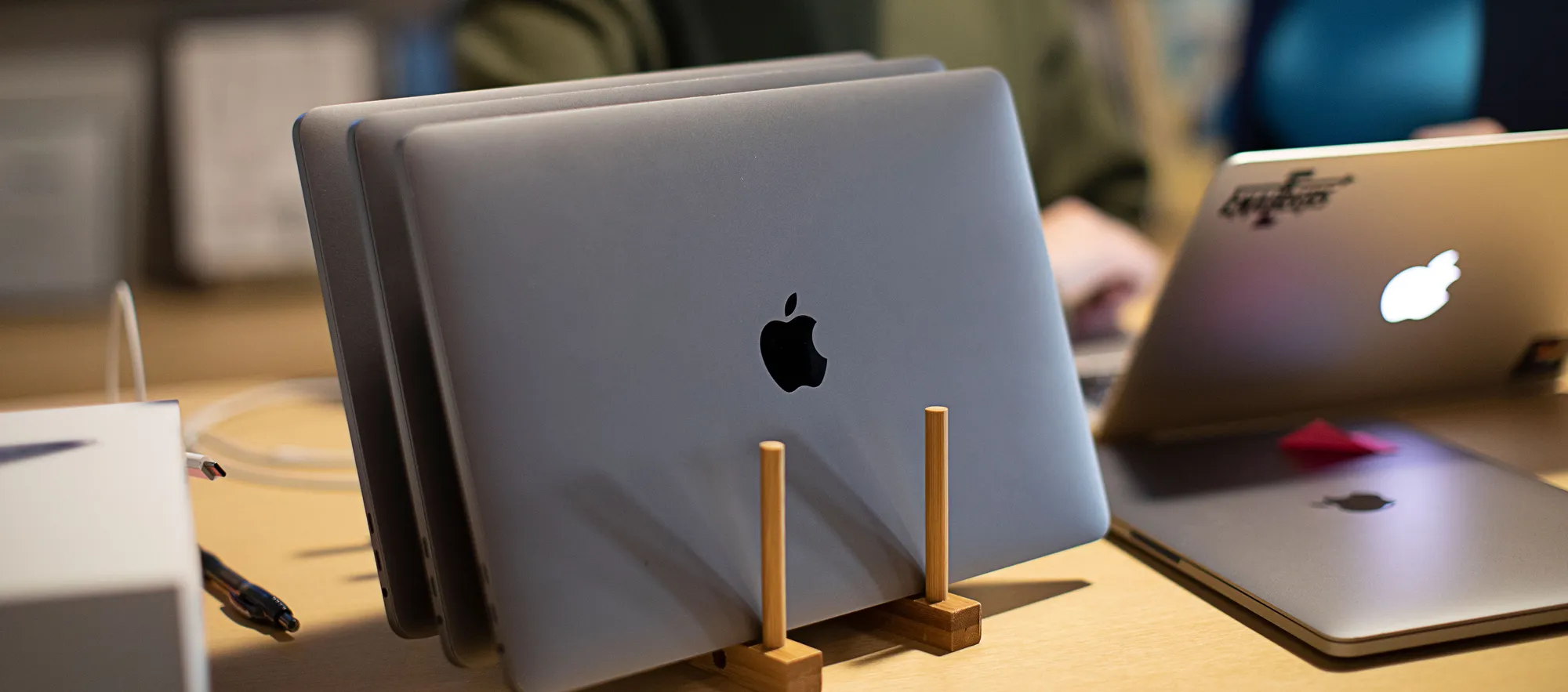 Jamf Integrations

Connect to your favorite tools and use Apple devices in new and exciting ways.

All made possible by Jamf — the Apple enterprise platform.
No two organizations are the same.
From SMB to larger enterprise organizations, our customers use a variety of enterprise tools to deliver a positive work and support experience for employees. The Jamf platform offers hundreds of integrations with tools to streamline IT processes— and it fits squarely into your technology stack.
As Apple adoption continues to rise and is standard in the enterprise we want to support you, educate organizations and users on how Apple and Jamf work with the best-in-class software products and systems, and connect you to the Jamf integration tools you need to succeed.
Apple in the enterprise and education is not only growing—it's the future.
Apple
Alongside your mobile device management (MDM) solution to fill the gaps, Apple Business Manager and Apple School Manager provide a solid set of features to make managing and maximizing your Apple fleet easier.
Amazon Web Services
Amazon Web Services' (AWS) Global Cloud Infrastructure provides Jamf customers a seamless Apple Enterprise Management experience in the cloud. From virtual macOS devices for developers to partner collaboration opportunities, Jamf and AWS simplify Apple at Work.
Microsoft
Microsoft's critical infrastructure, integrated with Apple technology, is transforming the enterprise. And with Jamf integrations in place, the power of Apple and Microsoft in the enterprise sets organizations apart.
Google
Google is more than a search engine and browser. With Jamf integrations, the power of Google and Apple provide enterprise and education organizations with the technology and infrastructure they need.
Get started with Jamf and Apple Integrations.
From digital signage solutions to mobility partners and healthcare solutions, there are more than we can share here. See all the solutions for yourself on the Jamf Marketplace.
Other featured Jamf integrations
The "Jamf and" story gets better and better.
Carousel Digital Signage
Traditional digital signage networks are expensive, difficult to manage and vulnerable to attack through potentially insecure devices. But Apple TV, Carousel Digital Signage and Jamf are changing that narrative.
Carousel provides tools to ensure content is always current and relevant to the intended audience
Jamf streamlines the deployment and setup process of Apple TV and the Carousel app
Integrate your CAP-based alerting system with Carousel and Apple TV

Red Canary
Red Canary stops cyber threats so organizations can stay focused on their missions. Jamf Protect and Red Canary are a powerful threat defense combination.
Rapidly understand and eliminate threats

Prevent damage and data loss

Ensure complete threat detection and response across all enterprise endpoints

Improve productivity and effectiveness of security teams of any size
ServiceNow
ServiceNow is one of the most comprehensive service management platforms that enterprise, higher education and healthcare IT rely on. ServiceNow automates IT and business processes for operations management.
Your Apple devices can be a part of standard ServiceNow workflows and reporting. Jamf Pro integrates with ServiceNow through either the Service Graph Connector Program or third-party integrations that bring these enterprise standards together.
Visit the Jamf Marketplace for a full listing of partners and integrations available with Jamf.
And, if you don't see the solution you need, check back often because partners and integrations are joining the Marketplace frequently.