Training and Professional Development
Designed to increase your IT team's proficiency.
A unique approach to training.
Become more valuable to your organization.
Jamf's training is not your typical lecture-based experience. Coupling instructors with real-world Casper Suite (now named Jamf Pro) expertise and a hands-on approach to teaching ensures you leave with the know-how to succeed with the Apple platform. You will be more valuable to your organization because you will spend less time figuring out how to accomplish a management task and more time actually tackling it.
IT Professionals first, Instructors second
All Jamf instructors come from the field. They are not simply software trainers; they have practical experience with the Casper Suite.
Interactive instruction
The training courses are hands-on, interactive, and discussion based, so you can actually apply your learnings to the Casper Suite in your environment. You won't find a Keynote lecture here. And, with training in a practical environment vs. your own you have the freedom to experiment with the Casper Suite–even making mistakes.
Exams are practical
In the tool, open-book and open-note, we test you on relevant skills, in a real-world context, giving you the tools to successfully and efficiently deploy and manage Apple devices.
Address today's challenges and tomorrow's needs.
Three courses, that build on each other, and give you the freedom to experiment.
Certified Casper Technician (CCT)
For new and existing IT professionals managing Apple devices, the CCT course offers a core understanding of the Casper Suite, as well as an enterprise-focused examination of the macOS and iOS platforms through a hands-on, example-based environment.
Topics
Intro to JSS & Apple Services
Deployment, security, & configuration techniques
Building & managing content for deployment
Prerequisites
Basic macOS and iOS familiarity
Certified Casper Administrator (CCA)

For Certified Casper Technicians, the CCA course builds on the IT professional's knowledge of the Casper Suite for the management of Apple devices through a workflow and scenario-based examination of the macOS and iOS platforms.
Topics
Installing and maintaining a JSS
Advanced security management
Advanced management workflows for inventory, license tracking, & software deployment
Automated provisioning of computers & mobile
Prerequisites
Certified Casper Expert (CCE)
For Certified Casper Administrators, the CCE strengthens and expands the IT professional's skill set with the Casper Suite and the macOS and iOS platforms through hands-on, challenge-based learning and peer review.
Topics
Infrastructure integration for scalable deployments
Jamf API usage
Expert level management workflows
Challenge-based exercises & peer review
Prerequisites
CCT and CCA certification
Command-line interface experience
Scripting experience
Choose your training path.
Whether you want to take just one class, become a certified expert, or train your entire team, Jamf has a training path for you. We offer flexible options regardless of schedule, location, and budget.
Training Pass
Best value. Offered at an organization or individual level, a yearly subscription for an unlimited number of courses in a single year.
Training Pass
Private Class
At your convenience. For training the whole team together in a private course at your location.
Private Class
Other training options.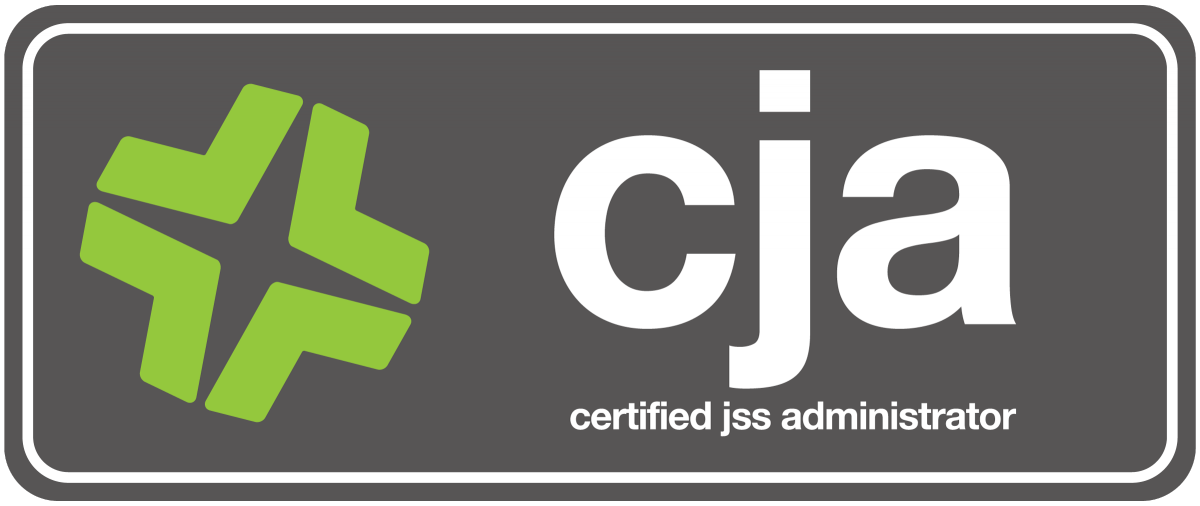 Certified JSS Administrator (CJA)
For enterprise server administrators, the CJA examines the aspects of installing, configuring, and maintaining the Jamf Software Server (JSS) in complex environments on macOS, Windows, and Linux through a workflow-based environment.
Training in your neck of the woods.
Not finding a course on our course list near your location? We are always adding more training courses, and your input will help us to gauge interest for future locations.