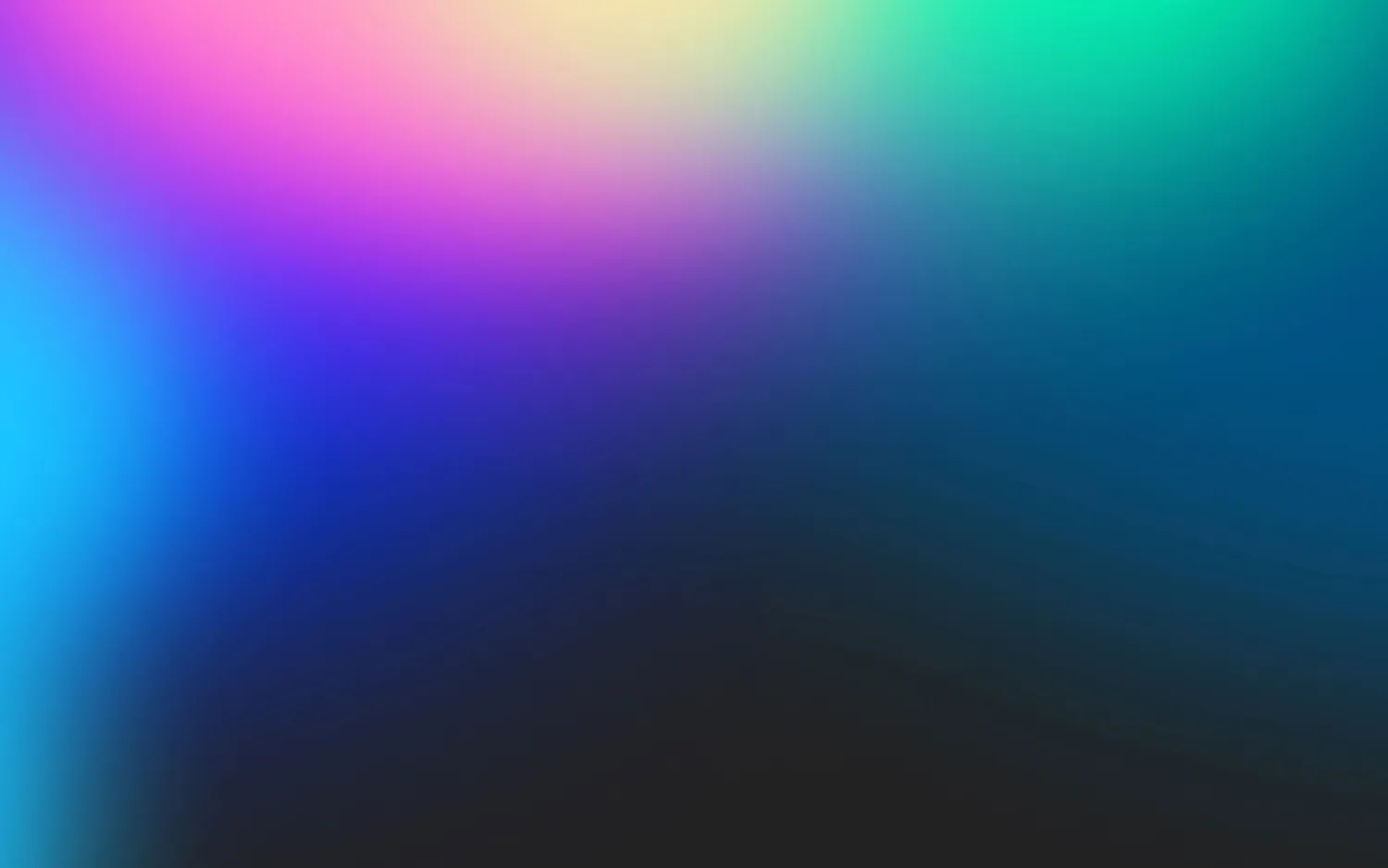 Jamf Now

A small business MDM with big business power.

Set up, manage and secure Apple devices at work.
Small IT team? No IT team?

Apple mobile device management (MDM)

. . . can be time-consuming work.
Jamf Now is the easiest way to manage Apple devices for growing small and medium-sized businesses.
With Jamf Now's mobile device management software for small business, you can set up, manage and secure Apple devices in minutes.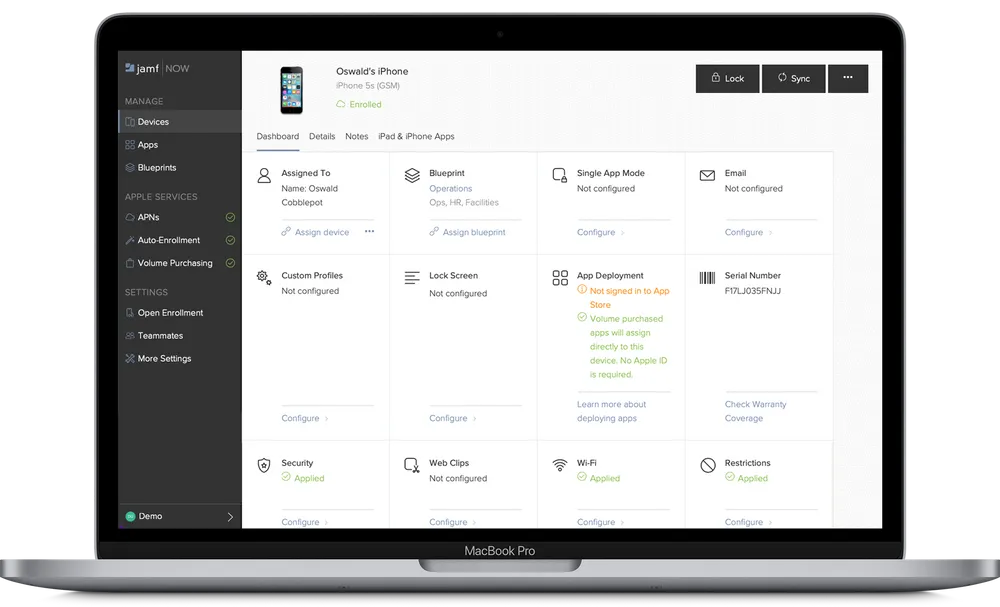 Setup
Kick the hassle to the curb.
Jamf Now's mobile device management software for small business simplifies it all.
App Distribution. Buy apps through Apple's Volume Purchasing, part of Apple Business Manager and distribute them wirelessly. Reassigning unused apps keeps your investment working for you, and no Apple ID is required.
Email Configuration. Automatically configure company email accounts on all of your Apple devices. Jamf Now supports Microsoft Exchange, Google Mail, Office 365, and any IMAP or POP mail accounts.
Zero-Touch Deployment. Take deployment to the next level with Apple's Automated MDM Enrollment, part of Apple Business Manager. Using Jamf Now with zero-touch deployment gets users up and running in minutes with a fully configured device — without ever touching it!
Blueprints. Efficiency at its best. Start with a Blueprint to customize a group of devices, deploying specific apps, restrictions and settings. Set up additional Blueprints to support other devices with different configurations.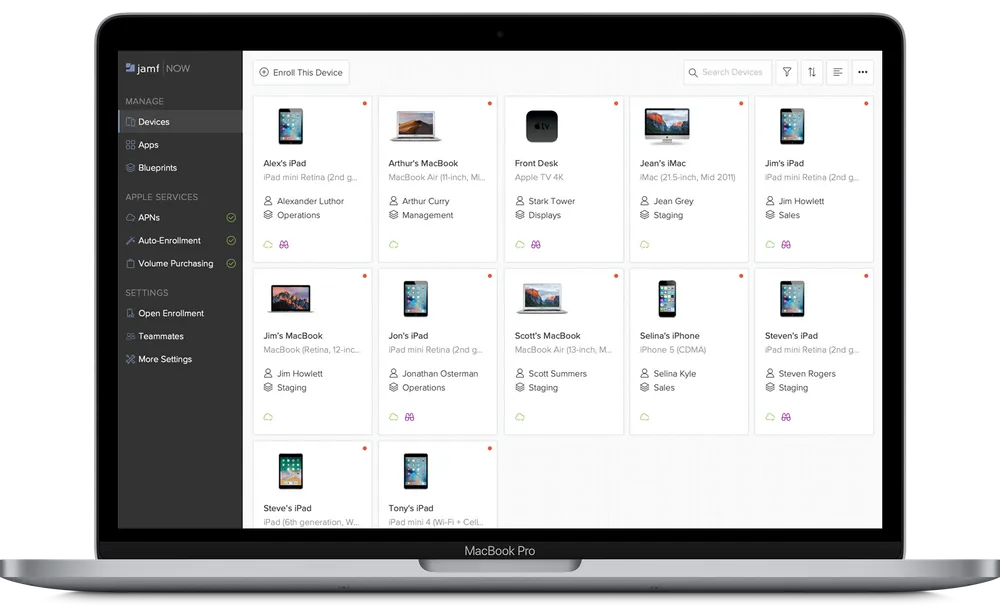 Manage
Spend your valuable time building success, not managing Apple devices.
Jamf Now's mobile device management software for small business has everything you need:
Inventory Management. Keep track of your devices easily. Filter by device details like device assignments, operating systems information, serial number, applied settings or deployed apps.
Asset Tag. Link your physical inventory to your digital records. Use custom fields for tagging relevant details.
OS Updates. Manage operating system updates for Automated Mobile Device Management Enrollment with this powerful feature. Update a single device or push OS updates to all devices.
Single App Mode. Lock your supervised iOS, iPadOS or tvOS device into a single app for a specific need, such as for point-of-sale or a kiosk.
Custom Applications. App deployment and management for any iPad and iPhone app your team needs — even custom apps developed in-house or by a third party.
Custom Profiles. Enjoy the added benefit of unlimited configurations without sacrificing the simplicity of Jamf Now Blueprints.
App Packages. Take your Mac management to new heights with package deployment— regardless of whether the app is found in the App Store or somewhere else.
Self Service. Connect users to App Store and third-party apps with an on-demand Mac App catalog. Users choose from pre-approved apps, with instant access to the resources and tools they need to be productive.
Password Sync. Keep Mac passwords in sync with cloud credentials — a single identity securely connects users to what they need. You can even enforce password policies from Microsoft Azure AD and Okta.
Secure
MDM security helps you sleep better at night.
Malware Prevention. Mac-specific malware attacks are on the rise, but small- and medium-sized businesses can meet that challenge. Jamf Now helps prevent malicious software and other threats from running on your Mac devices.
Passcode requirement. Take comfort in knowing your devices are encrypted and data is secure.
Disk encryption. Encrypt the entire drive on a Mac with FileVault to protect your data with enterprise-level encryption. Store your recovery keys — you never know when you'll need them.
Restrictions. Mac, iPad, iPhone and Apple TV restrictions allow you to manage preferences for your enrolled Apple devices. Customize settings on all enrolled devices and choose from a variety of additional restrictions.
Lost Mode. Disable and locate a lost iPad or iPhone device without compromising an employee's privacy. During Lost Mode, the disabled device displays a customized lock screen message and shows its location.
Remote lock or wipe. Ensure lost or stolen devices don't become a security threat. Disable the device until the passcode is entered, or remotely wipe all the data.
Two-step verification. Whenever you sign in, enter both your password and a security code from your mobile phone to use this optional security feature, which adds an extra layer of protection and peace of mind.
Everything you need to succeed.
Nothing you don't.

Get started with Jamf.
Save time. Keep it simple.
Jamf Now
Simple Apple management for teams and growing businesses
$4
per device per month
Manage first three devices for free.