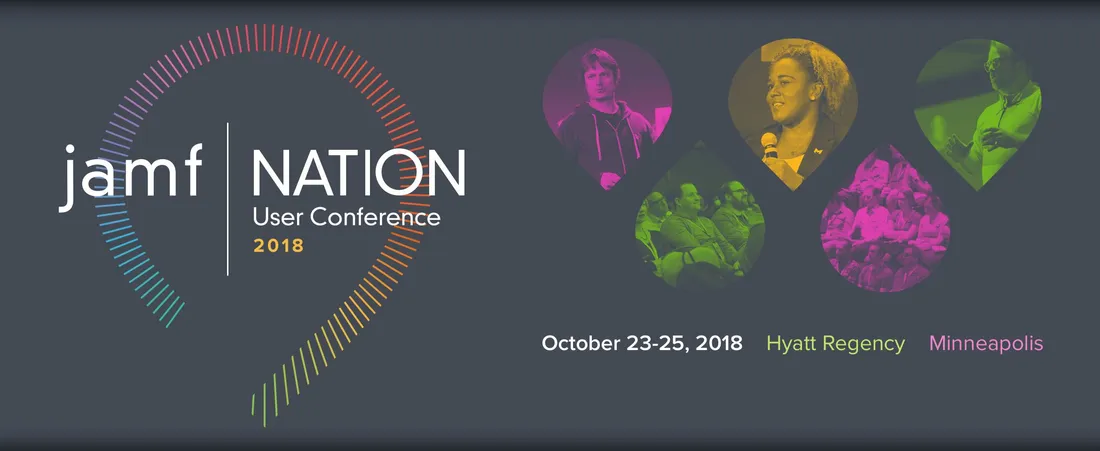 Jamf Nation

User Conference

2018
Overview
The world's largest rally of Apple IT administrators
Apple administrators from around the world rallied at the 9th annual Jamf Nation User Conference (JNUC) to build their IT skills and learn from experts in their field.
If you weren't one of the 1,700 in attendance, but want to learn new and better workflows to deploy, secure and manage the growing number of Apple devices in your environment, you've come to the right place.
All things IBM and employee choice
Want to learn from IBM and see how they've rolled out the largest Mac program on the planet? IBM CIO, Fletcher Previn, explains and even open sourced IBM's provisioning workflow for its Mac@IBM program. Others can now take IBM's lead and offer a Mac choice program to their employees with the help of an automated provisioning workflow for Mac.
1-to-1 iPad initiative at Ohio State
Ohio State's Digital Flagship program is a monumental step for higher education institutions. All first-year students are given an iPad to defray the cost of textbooks and supplies, and level the academic playing field. Hear from Ohio State CIO, Mike Hofherr, on how they seamlessly rolled out 11,500 devices and how your university can benefit from doing the same.
Kicking unified endpoint management (UEM) to the curb
Is managing the same ecosystem with different tools a good idea? We don't think so, and neither does SAP. Let SAP VP of IT Services, Martin Lang, fill you in on why they chose Jamf to manage all of their Apple devices — 17,000 Mac, 83,000 iOS and 170 Apple TV devices and counting.
Want more?
View all JNUC 2018 session videos. Don't have time for that? Read the blog recaps.