The most powerful computing platform requires the best Mac management solution.
You wouldn't hammer a nail with a screwdriver, right?
Jamf Mac management software: the tools you need to get the job done.
As Mac continues to grow in popularity around the world, you need to to deploy, connect, inventory and secure this influx of devices. Sure, there are many Mac management solutions to choose from. But most lack the functionality for full lifecycle management, connection and state-of-the-art security.
And Windows management solutions for Mac management only offer a limited feature set to manage Mac. This prevents you from getting the most out of your devices and takes away from the user experience employees, teachers and students love.
More than 50,000 organizations rely on Jamf
7 of the Top 10
23 of the Top 25
8 of the Top 10
8 of the Top 10
You deserve a leading Mac management solution.
No more closing your eyes and hoping for the best.
Depending on the size and needs of your organization, we have a solution for you to help you seamlessly roll out your Mac devices and ensure your technology program is a resounding success.
Advanced management for IT pros
If your environment calls for enterprise-level features and functionality, Jamf Pro is for you.
Simplified management; no IT required
If the basics are what you need, start managing your Mac devices today with Jamf Now.
Mobile device management, purpose-built for education
With its intuitive web-based interface, deploying, inventorying and securing Mac has never been easier.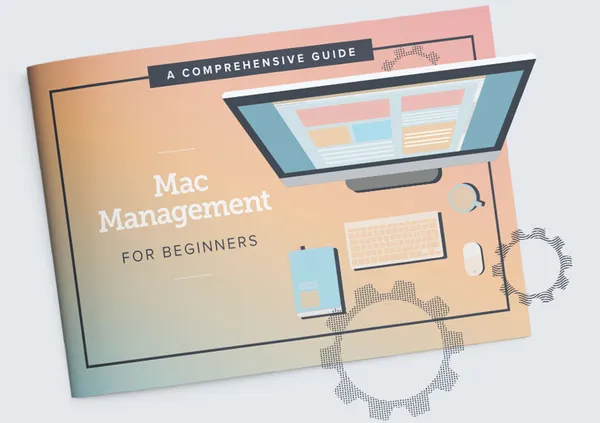 Mac Management for Beginners
While some are very familiar with Mac management, others are diving in for the first time.
Regardless of where you fall on the spectrum, our guide will help you build and master your Mac management skills, or provide a crash-course in the basic concepts you may not have leveraged in a while.
Mac management like no other.
Pro
Now
School
Native Mac Management

Immediate support for macOS releases, allowing you to leverage Apple deployment programs and security tools to enjoy a complete ecosystem of Mac management capabilities.

Yes

Yes

Yes

Deployment

Configure settings like Wi-Fi, VPN, email and other services on your devices quickly and consistently.

Yes

Yes

Yes

Inventory

Automatically collect hardware, software and security configuration details from your Mac devices.

Yes

Yes

Yes

App Management

Centrally deploy apps over the air and reassign licenses as your needs change.

Yes

Yes

Yes

Security

Secure your sensitive data, enforce passcodes and remotely wipe/lock devices.

Yes

Yes

Yes

Advanced Mac Management

Leverage the Jamf Agent for unlimited flexibility and control, and the ability to automate Apple and third-party software updates.

Yes

No

No

Self Service

Empower employees with your own app store and let them install apps, update software and maintain their own device without a help desk ticket.

Yes

No

No

Patch Management

Automatically combat security vulnerabilities and ensure your users always get the latest software.

Yes

No

No

Integrations

Seamlessly pair with Microsoft Intune or Microsoft System Center Configuration Manager (SCCM) to combine Windows and Mac inventory data into a single pane of glass.

Yes

No

No
More Mac management tools.
Jamf Connect relieves headaches
Mac passwords and clocks can get out of sync and DNS records difficult to access.
Jamf Connect offers leading authentication and account management capabilities to serve IT as they move to cloud-based identity solutions, such as Okta or Microsoft Azure, while ensuring users have the best possible Apple experience.
Learn More
Jamf Protect offers peace of mind
Jamf Protect is a platform-agnostic endpoint security solution purpose-built for macOS.
Using native Apple security tools combined with on-device analysis of macOS system events, Jamf Protect creates customized telemetry and detections. Enterprise organizations have never before had such visibility into their macOS fleet.
Learn More