What Businesses Lose When They Don't Offer Choice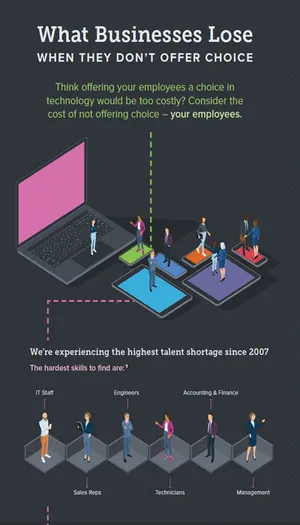 CYOD is here to stay.
The choose your own device (CYOD) movement has taken over the enterprise. Organizations are investing more resources around the employee experience to attract and retain top talent. One of the easiest and most impactful initiatives an organization can implement is a technology-choice program.
Download this infographic to learn:
The impact of millennials in the workforce
Computer and mobile device technology trends in the enterprise
The hidden costs of employee turnover for organizations