Everything you need to know about Apple File System (APFS) for macOS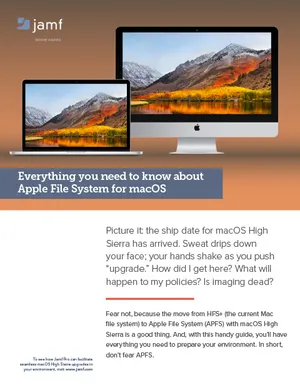 After nearly 20 years, the Mac file system is receiving an overhaul. While exciting, this opens the door to a lot of questions: Why change now? What will happen to my policies? Is imaging dead?
Take a deep breath. We've consulted Apple and put together a white paper that, as the title indicates, answers your most pressing APFS questions.
Download the paper and learn:
Why the move to APFS is good for you and your users
What the future holds for imaging
Ways provisioning, re-provisioning and upgrading Mac just got easier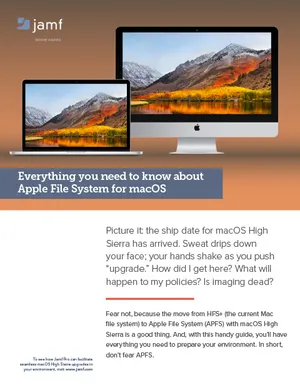 Please fill out this form to download Everything you need to know about Apple File System (APFS) for macOS
Download PDF