A note from our CEO:

Our customers are amazingly talented, building on the already solid foundation of Apple and Jamf to create solutions that solve problems. Every once in a while, organizations and individuals put extra thought into making these solutions and tools into something that benefits the greater community. Achieving this is no small feat and requires additional focus on building and documenting the tool and process. However, we see it happen time and time again. Jamf and Apple Admins are unique in that they have a desire to support those around them. Jamf Marketplace, Jamf Nation and the thriving MacAdmin Slack community are examples of this.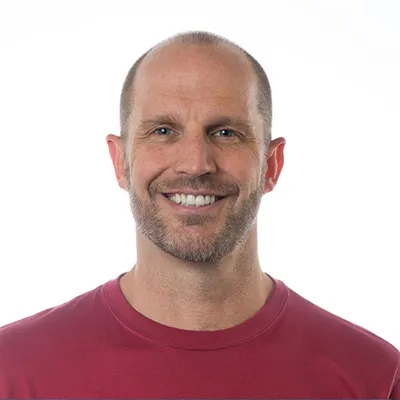 Today, we'd like to highlight one of our customers who is doing precisely this. The Mac@IBM Team is a talented group of individuals and stakeholders who strives to offer the best Apple experience for any user that desires it. A component that drives Mac user CSAT is the feeling of communication and inclusion in the process.
To facilitate this, the Mac@IBM team built a custom notification application. While it was built to solve specific workflows within IBM, it is now being made available to the community, and we couldn't be more appreciative of their contribution.

To the developers and customers that continue to drive innovation in the Apple-Jamf ecosystem, thank you for all you do.

-Dean
IBM has a long history of demonstrating our commitment to open-source, driven by the belief that leadership in this community is a differentiating value for clients.
Recent announcements around Hybrid Cloud and AI show IBM's commitment to open-source projects. Today, we continue the endeavor started in 2018 with Mac@IBM Enrollment by announcing Mac@IBM Notifications. This release focuses on employee notification and messaging with a consistent user experience.

Since the early days of enterprise Mac deployments, Mac admins have had to use various open and closed source tools to present messaging to customers. None of those tools had all of the features that we required and left our platform with a disjointed user experience. With the Mac@IBM Notifications we have the power and flexibility to create custom messaging and the functionality we need to provide a consistent user experience on macOS.
Mac@IBM Notifications is a small application deployed to end-user Macs that allows system administrators to display content like Apple Notification Center banners, stand-alone pop-up dialogs and other custom interactive workflows to end users. This application allows for markdown formatting and embedded media such as links and videos as well as processing return codes from end-user button clicks to perform actions in more complex script-based workflows and more!
Mac@IBM Notifications is written in Apple's Swift language, supports Apple Silicon devices and complies with all of Apple's Human Interface Guidelines.
IBM wants to assist the Mac community by simplifying the task of providing consistent user communication through a customizable and configurable agent. As we look toward the next iteration of the Mac@IBM experience, we find ourselves adapting to our new flexible work environments. With many workforces having left the office, notifications delivered by a messaging framework is another way to keep employees informed and up-to-date. The ability to send end users direct communication for point-in-time interaction is valuable in many scenarios, and ensuring it comes from a trusted source leveraging optional advanced security measures is essential.
If you are looking to simplify your messaging workflows and interact with your end users, download this today from GitHub! We are working through the final steps to provide a signed and notarized application to make it easier than ever to implement in your organization. Additionally, the source code and detailed documentation are available on GitHub. We welcome contributions as well as new feature requests and would like your help to make this tool even better for the community.
View this integration in the Jamf Marketplace to learn more about implementing Mac@IBM Notifications with Jamf.