As with many industries, hospitality can range from large corporate structures to smaller mom and pop shops. The emergence of airbnb and other such sites helped to set the stage for a large number of new hospitality organizations coming on the market. Some as big as large chains of hotels; others as small as the room above my garage. But no matter whether you're using a list app to make sure you clean things correctly before renting a room out through airbnb or whether you're managing a large fleet of field services devices across a global chain of hotels, device management can help.
When looking to manage devices for hospitality there are a few things to consider:
Will devices store any data about your customers?
Will the devices take credit cards?
Will the devices have any Human Resources (HR) information stored on them?
Will personal information about customers be on the devices?
Will you have financial information of any kind?
If you answered yes to any of these, then you need to lock down your devices. For many, this is as simple as making a device passcode protected. But we always recommend being able to do a remote wipe, should a device escape your control.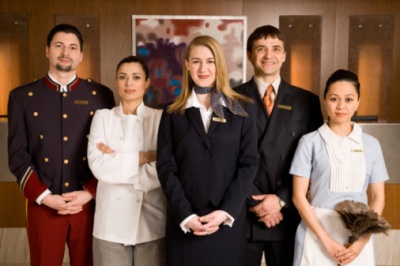 We also recommend some apps from specific categories. For example:
Checking in the people staying with you?
Once the people who stayed with you leave, send them a survey (I usually like to wait a couple of days).
Track the steps you use to prepare a room in an app. This makes it easier for you to do the same thing every time, and it helps make sure you don't miss something. Old man Hilton would have approved
Leverage loyalty programs
Process additional payments
Entertainment for your guests
These are just a few ideas, but there are lots an lots more you can do. Bushel can take these apps, and push them onto all of your devices, making it easier to get all of your devices under management and propel your organization into the mobile world, whether you have 2 devices or 20,000. Bushel has no maximums, stores your data in a compliant fashion, and manages a lot of settings on devices, such as app distribution, wi-fi settings, security settings and even gives you a simple inventory of devices.