Part 1: Start with choice
As part of a new blog series, we examine how forward-thinking IT are designing their strategies around their users, starting with the device they put in their users' hands. The increasing demand from users for the computer device of their choice has IT contemplating choice programs in the workplace. Businesses are beginning to see that device choice is a factor in attracting and retaining top talent. The problem is, IT all too often don't know where to begin with their choice program.
In the first part of our five-part series, I explain how to get a device choice program off the ground.
Choice program 101
A lot of organizations struggle to get past internal politics or common myths when it comes to implementing a choice program. Many are tempted to conduct an exhaustive internal application compatibility review, or feel prohibited by the cost factor. Others go in with common misconceptions that "Exchange and Office don't work on a Mac" or "We can't connect a Mac to our domain." All of these are barriers and take away from the underlying reason why any company should offer a choice program — improved culture.
Corporate culture is more important than ever for organizations seeking to attract talent and retain/inspire the employees they already have. Company culture is often equated to a well-written mission statement, great values, the benefits the organization offers and even the architecture and layout of the offices. But the level of employee satisfaction is also a crucial component of culture, and offering a choice program can greatly add to that satisfaction. Providing options and allowing each employee to choose between a Mac or PC demonstrates that your organization embraces flexibility and is ready to meet a more tech-centered workforce where they are.
Walk before you run
Now that you understand the importance of choice programs, here are a couple of pro tips to getting one off the ground.
1. Start off small with your choice program. Consider beginning with a beta program where one department or group gets to choose their work computer. This allows you to test and determine where software and support gaps may live.
2. Skip the urge to conduct an application readiness assessment. Just understand that there will be software that won't work on a Mac and vice versa, but there are often alternatives to keep employees productive. Check out the App Store to see what software solutions are on the market. Look for cloud-based solutions that run in a browser to replace outdated desktop software.
3. Conduct a survey to determine demand. Work with your HR team to see how often the question of technology choice comes up in interviews. Better yet, execute an internal survey asking what operating system employees would choose if given a choice. This will help you determine the scope of your future project.
4. Think through the whole experience. Put yourself in your user's shoes. How will they go about requesting a new device? How will they get notified when their new device is ready and how will they get support for a new operating system? Consider building out a user-friendly portal where users can select and order their new device. Work with your marketing team to send automated emails about when they will get their new product. Look to examples of support pages you prefer and emulate their look and feel. Apple's own support pages are a great place to start. Empower your users to learn from each other by setting an online forum or hosting lunch and learn sessions to teach on unique features of macOS. Small steps to enhance the user experience will go a long way for your overall success.
5. Be open and communicative. When you are ready to roll out your program to the masses, start on the right foot by being open and communicative. Go in knowing that not all employees will choose the same device or be satisfied with their initial decision. Consider offering a return window; IBM offered a 60-day return policy for their computer program. This will give employees the freedom to confidently make, test and stick with their device decision.
6. Measure the impact. If you're going to go through all the work of rolling out a choice program, you should definitely measure the impact. Whether it is a question on an annual employee survey or a quick satisfaction survey after an employee gets their new device, be sure to gauge how your users are feeling about the right to choose, the device they chose and the process implemented to make device choice a reality.
Next user choice series installment
Over the coming weeks, I will dive further into choice programs and explain how organizations can streamline their device deployments, embrace the native Mac experience, offer resources for employees and provide a better support experience.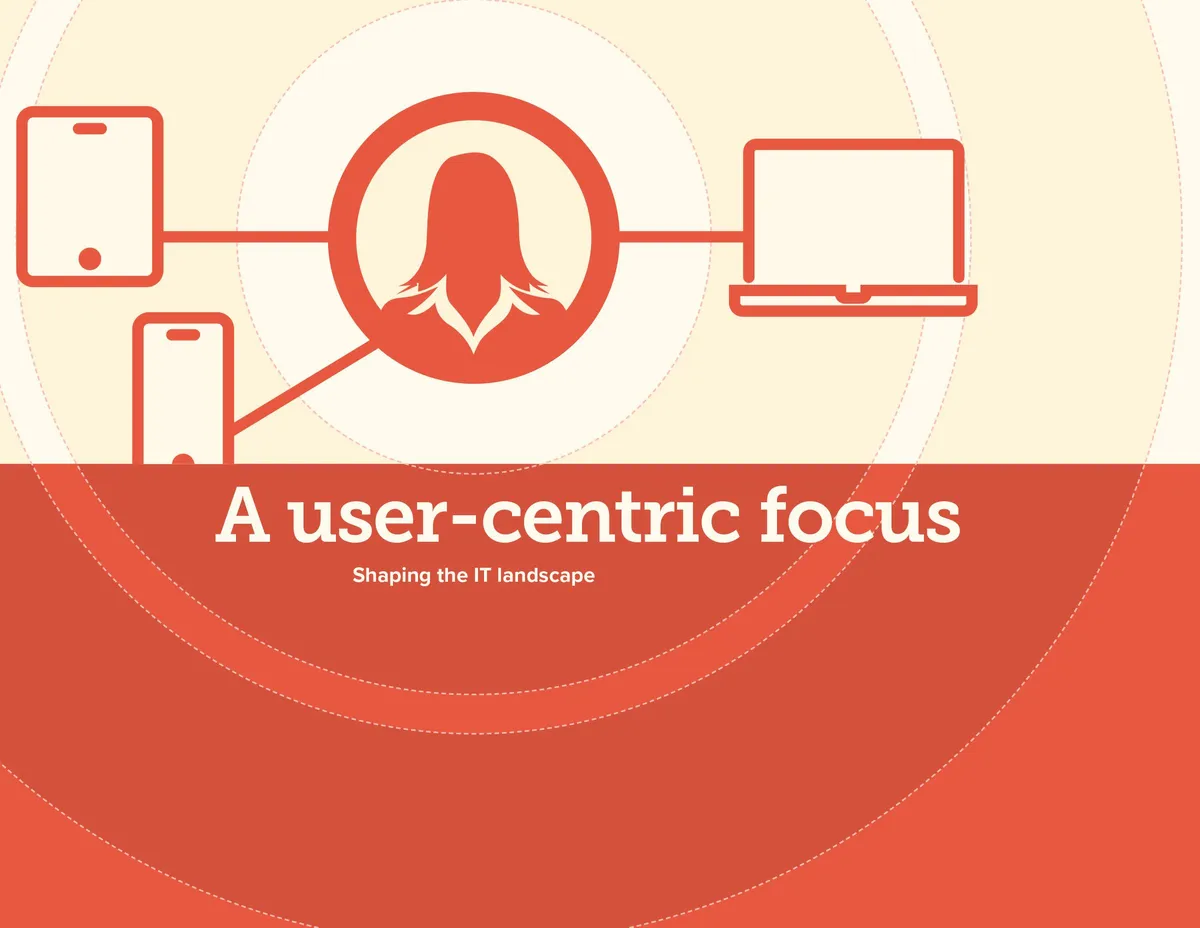 Don't want to wait until the next blog post on device deployments?
Download our e-book to get the user-centric IT answers you need.
Common questions about Mac